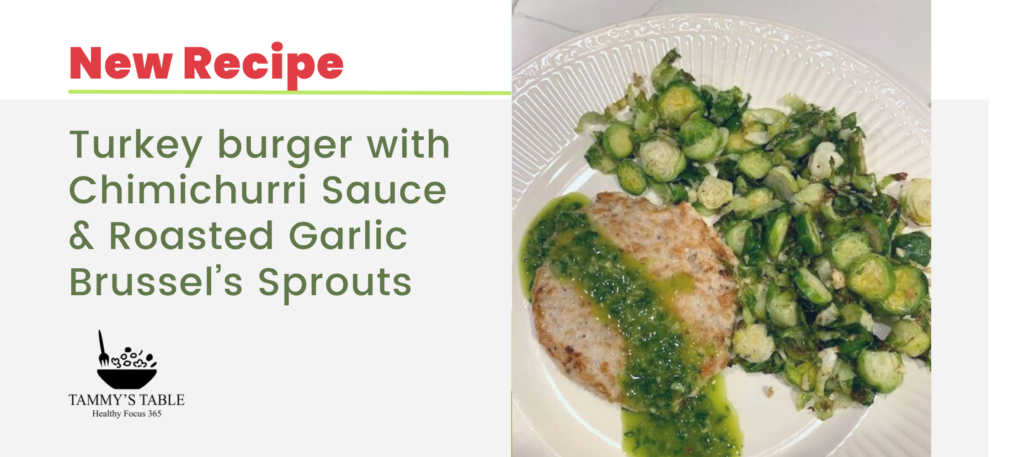 Have you ever found yourself wondering what's on Tammy's Table?
I encourage my patients to consistently aim for half their plate in vegetables. The vegetables provide nutrients, vitamins, minerals, and fiber. It doesn't have to take a lot of time or effort.
This is one of my simple meals.
You can make the Chimichurri Sauce ahead of time with this recipe here or pick something store-bought like a fresh salsa or a jar sauce from Primal Kitchen.
I just add seasoning to some ground turkey, form into patties and cook on the grill or in a pan with a little olive oil.
To make the Roasted Brussel's Sprouts, I like mine sliced thin, lots of minced fresh garlic, toss with a little olive oil, salt and pepper and roast at 400 degrees for about 10-15 minutes.