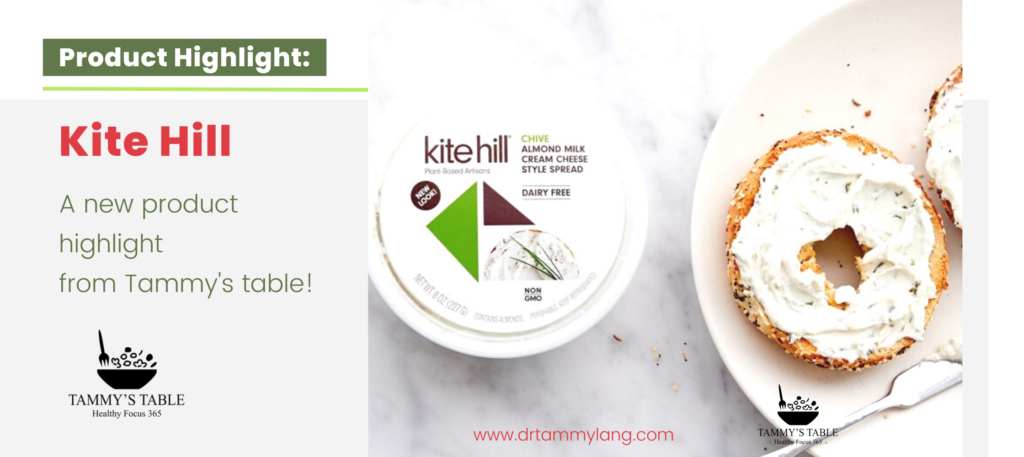 Have you ever found yourself wondering what's on Tammy's Table?
Well then look no further than this product highlight!
I gave up dairy a long time ago, but I still love cream cheese on a gluten-free bagel from time to time or stuffed in some celery with Everything Bagel Seasoning.
My favorite non-dairy cream cheese is Kite Hill.
It is almond milk-based and delicious.
They have plain, everything bagel, chive, garden vegetable and more.
You can find Kite Hill at Whole Foods, Target, and Sprouts.
Let me know which flavor is your favorite.