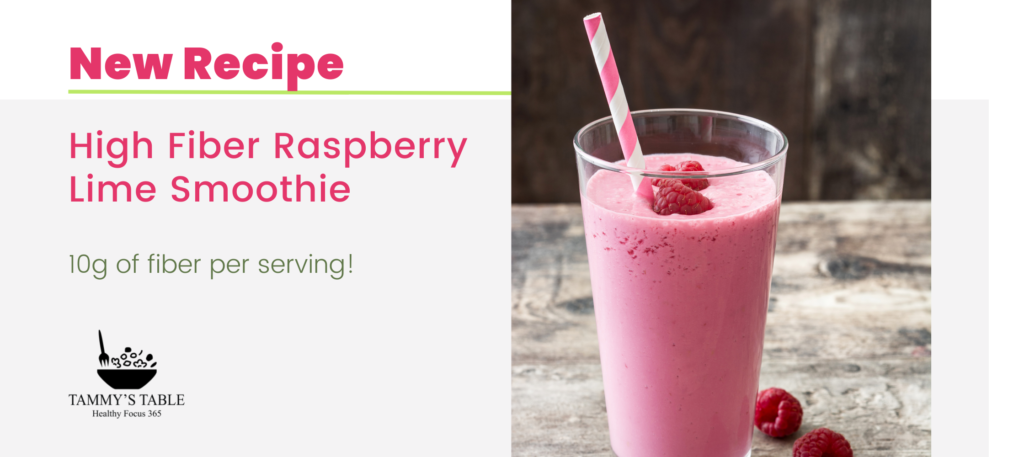 Have you ever found yourself wondering what's on Tammy's Table?
Well the good news is we have another new recipe for you today!
Ingredients:
1 cup of resh or frozen raspberries
1/2 frozen banana
1-2 teaspoons fresh lime juice. Plus, zest of 1 lime
1/2 cup plant based vanilla yogurt like Kite Hill or So Delicious
1 cup unsweetened Almond Milk
Optional: 
1 serving of Collagen powder or vanilla plant-based protein powder.
Tip: 
Use frozen raspberries and bananas and freeze the yogurt in silicone ice cube trays ahead of time to add to smoothies to make a smooth, frozen creamy smoothie and eliminate the need for ice.
Instructions: 
Add all ingredients in blender and blend until smooth and creamy. Enjoy