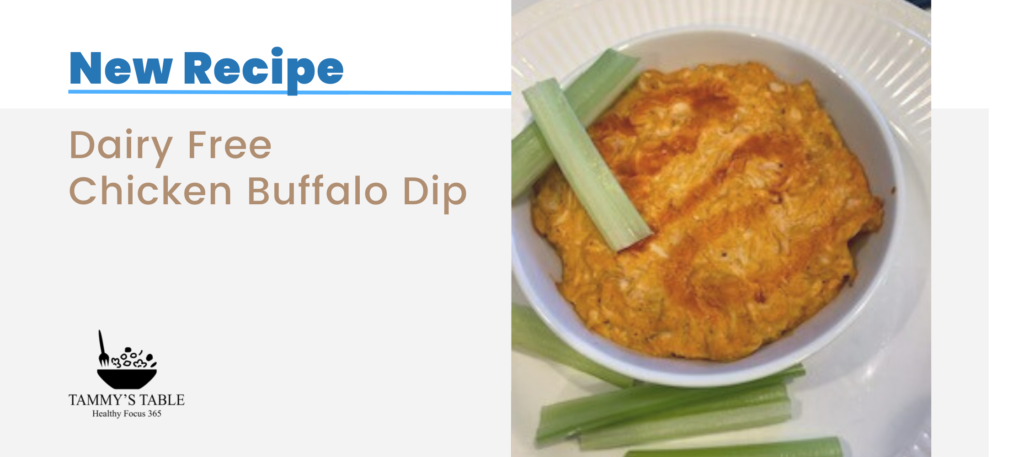 Have you ever found yourself wondering what's on Tammy's Table?
Well the good news is we have another new recipe for you today!
Ingredients: 
1 cup shredded roaster chicken
1/3 cup Kite Hill plain cream cheese
3 Tablespoons Frank's Red Hot Wings Buffalo Sauce
1/8 tsp garlic powder
1/8 tsp onion powder
1/8 tsp parika
1/8 tsp salt
1/8 tsp pepper
celery for dipping
Instructions: 
Preheat oven to 350 degrees.
In a mixing bowl, place the shredded chicken in the bowl.
Add the cream cheese to the shredded chicken and mix well.
Add all the seasonings and Frank's Buffalo sauce and mix until well blended.
Place in a small oven-proof dish and drizzle with a little extra Frank's and bake for 20 minutes or until heated through.
Serve with celery sticks, vegetables of choice or gluten-free crackers.
Variations:
Mix in ¼ cup of Vegan mozzarella or cheddar cheese. My favorite is Violife.