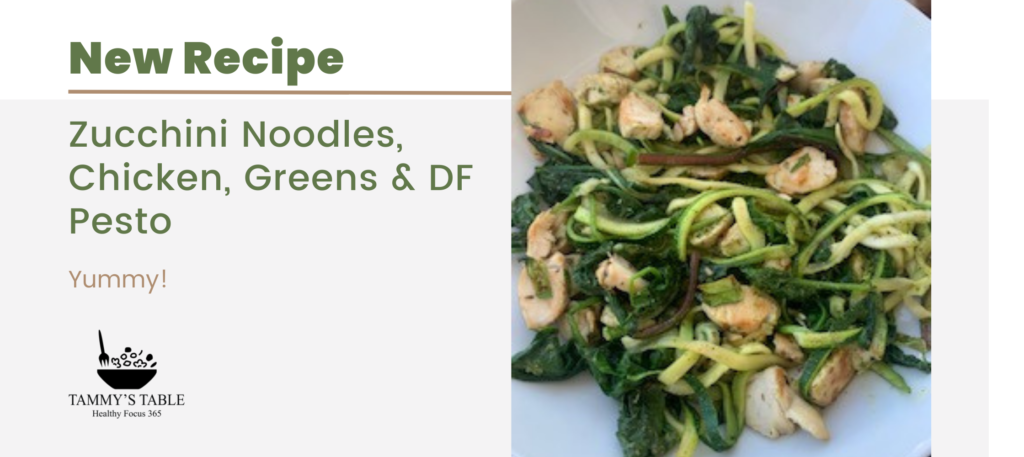 Are you ready to see what's on Tammy's Table?
Check out this amazing Zucchini Noodles, Chicken, Greens & Pesto recipe!
1 cup diced leftover grilled chicken or rotisserie chicken
1 Zucchini, spiralized
2-3 cups greens
1 tsp olive oil
1 – 1 1/2 TBS Trader Joe's Vegan Kale Cashew Pesto
Spiralize the zucchini onto a lapsed towel to remove some of the moisture
Add olive oil to the pan and saute the greens
Add the diced chicken and heat for 3-5 minutes
Add the zucchini and pesto
Fold the ingredients together gently
Cook until zucchini is warm
Add salt and pepper to taste
Enjoy!