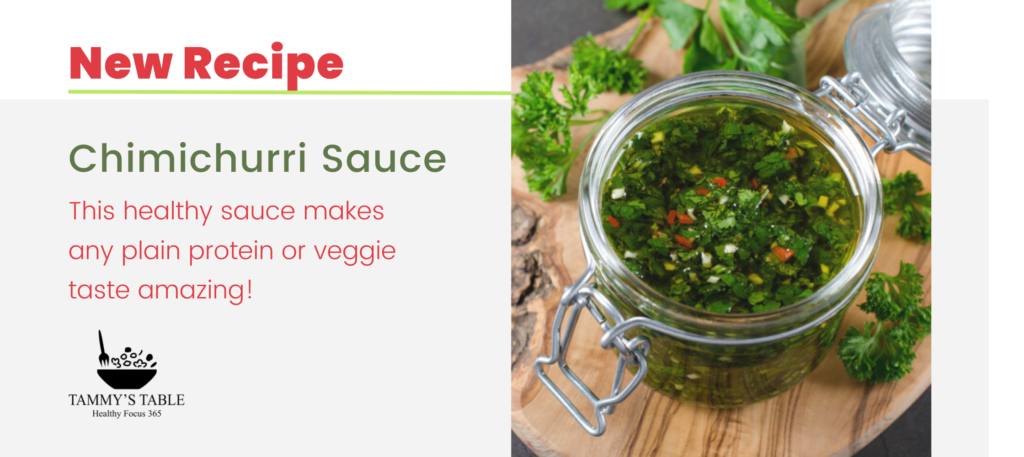 Have you ever found yourself wondering what's on Tammy's Table?
Every Tuesday check out a new blog for new food finds and great healthy recipes like this Chimichurri Sauce which is super simple to make and can make any veggie taste amazing!
Ingredients:
1 cup fresh Italian flat-leaf Parsley leaves only, stems removed
¼ cup Cilantro leaves only, stems removed
1/3 cup chopped red onion (I've made it without onion too)
2-3 cloves garlic
½ tsp red pepper flakes (or to taste)
¼ cup red wine vinegar
3 tbs fresh lemon juice (I have made it without this one too)
½ cup Extra Virgin Olive Oil
Salt to taste
Directions
Rough blend in the food processor. I like to do the garlic first so it is minced,
Then add in the parsley/cilantro and blend.
Add all the remainder of the ingredients in.
Serve and enjoy!